Initiated by Chong Yan Chuah, FAC3D is a collaborative exploration encompassing the idea of the digital self; one that connects machine learning, digital art, and the written word. The project consists mainly of an interactive exhibition at The Back Room, featuring a fragment of the artist's latest body of work, accompanied by a printed publication, offering various nuances surrounding the complex relationship between human identity and the virtual realm. This catalogue includes writings and Q&As, contributed by both human and machine writers: Aahan Prakash, Bethany Edgoose, Ellen Lee, jo l, LALUNE, Mikhail Hilmi, Ong Kar Jin, Sebastian Tiew, Lim Sheau Yun, Skylar Ang, and UBERMORGEN (Prof. Hans Bernhard & Prof. Lizvlx).

Through an automated learning process based on datasets, OpenAI technology has developed a certain strength in mirroring human beings down to the intangible aspects that shape them, including creativity, taste, and preference. With this in mind, the artist feels that it is timely to further question the role that these intelligent machines hold, and the place that they occupy the reality that we exist in. As a first step of understanding his standpoint in this discussion, the artist created three digital identities, which were trained using the Generative Pre-trained Transformer (GPT), a learning-based technology that enables auto-generation of text. Each digital identity was fed with a set of literary works, which were picked to match their fictional identities, so as to influence their choices of words and styles of expression.

Through this experimentation however, Chong Yan would like to sit away from presenting any auto-generated artwork as an end result. Intrigued by the idea of a hyper-connected world, whereby the line between physical and virtual realities is blurred, he is rather interested in setting up a situation which allows a conversation between a "real" person and a digital identity. This exhibition therefore highlights one of the three digital identities created—Skylar Ang, and invites viewers to interact with her. Whenever the audience types in a question, Skylar would respond in an almost-natural manner, sampling from selected books by Joseph Campbell, Haruki Murakami, and Italo Calvino, amongst others. Meanwhile, Mikhail Hilmi and Aahan Prakash, two of the artist's other creations, are accessible on the cloud.

As a digital artist coming from an architectural background, Chong Yan's work rarely shifts away from the concept of world-building. Leaning on the idea that environment forms identity, prior to the making of the three digital identities, he devoted himself to the creation of the world that they are part of—featured in this exhibition as a one-channel video projection. This fictional universe conveys a somewhat eerie feeling, as 3D human-like figures are distorted, juxtaposed, and placed in an uncanny manner across the space. This piece is, in one way or another, the artist's portrayal of the unsettling sentiments that he felt from existing under multiple identities—once again challenging his perception towards the coexistence between a physical and a digital self.
FAC3D
2021
Book Publication
300 Editions {out of print}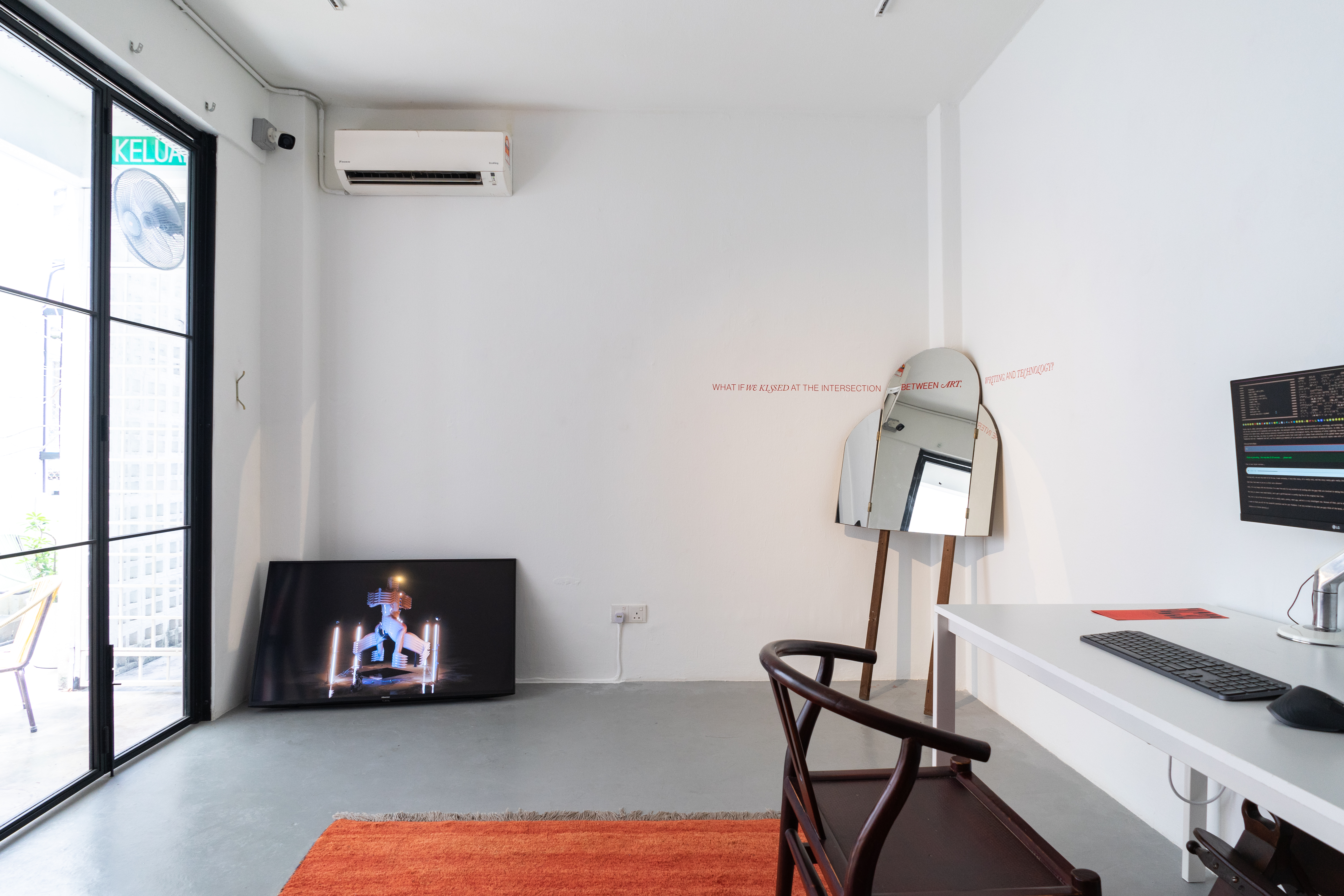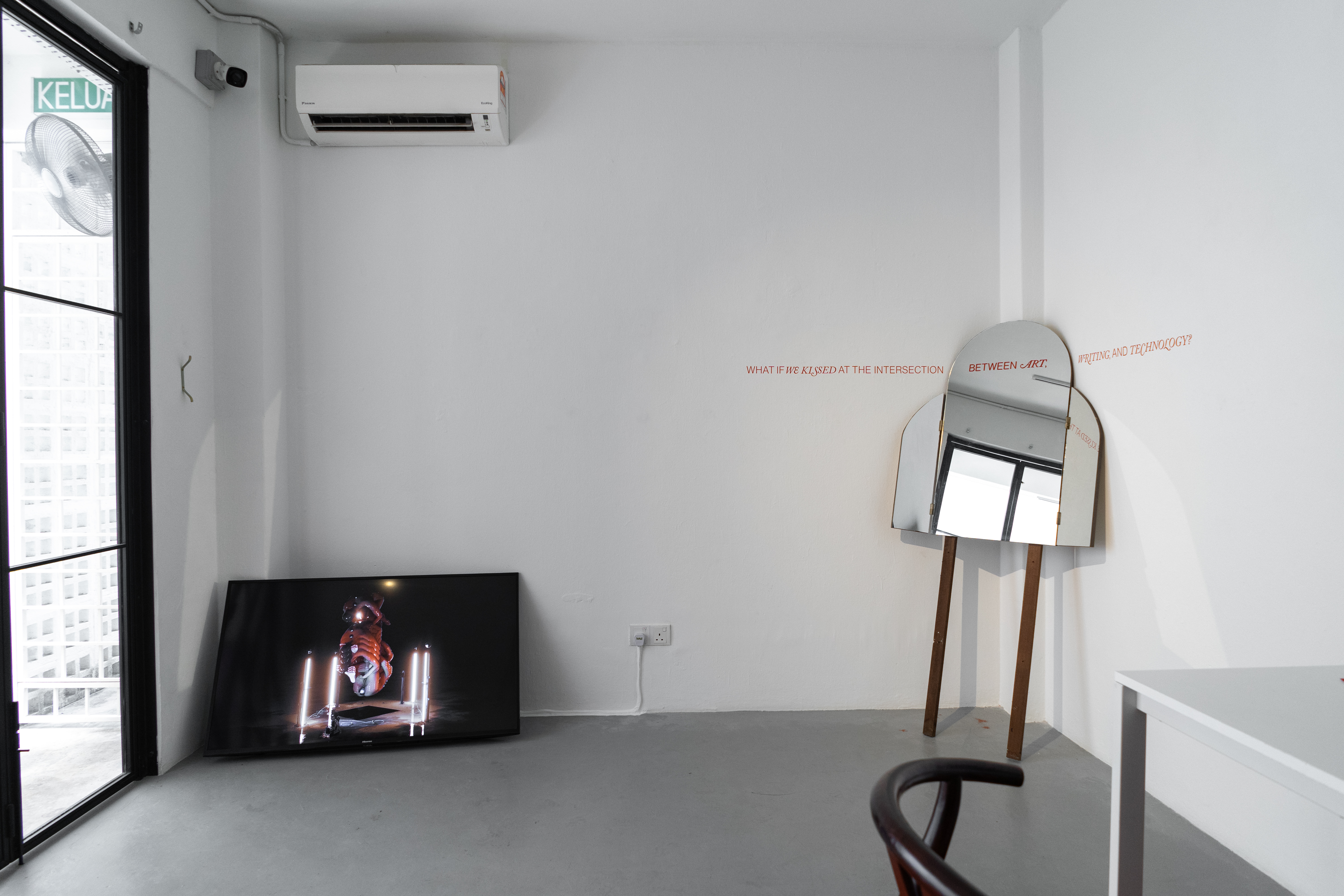 FAC3D Exhibition
The Backroom KL
2021